Considering A Bathroom Remodeling Project?
No longer in love with your bathroom? It might be time to think about a renovation. We have hundreds of licensed contractors here to give you the bathroom you have always wanted. We are skilled in the basics like floor repair/tile replacement, tub to shower remodels, and custom backsplash installation. Not only do we provide our clients with the necessities, but we also make sure your budget reaches your wish-list items like therapy tubs, rain showers, copper fixtures or a floating vanity.
---
Bathroom Renovation Trends of 2017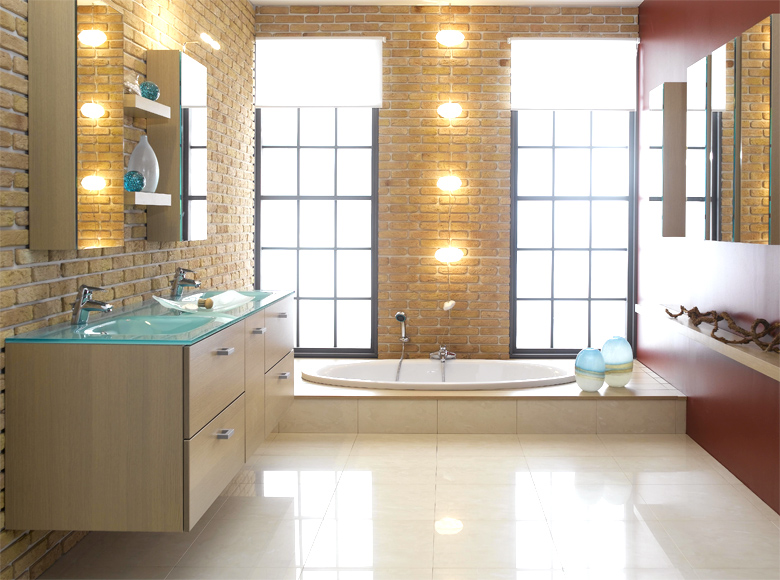 Heated Floors Not only do these systems keep your feet warm every morning, but they also can last for up to 40 years!
Vessel Sinks These stylish sinks have brought life back to the original wash basin. Their sleek design makes them the centerpiece of any bathroom.
Spa Showers Rain systems, body sprayers and colorful LED lights are making an appearance in showers all over the country. These luxurious features are on everyone's wish list.
Private Toilets Having a designated room for your toilet is an added bonus for any home buyer. This bathroom design allows you to keep your business personal.
---
What Type of Flooring Do I Want For My Bathroom Remodel?
Ceramic tile is the most popular flooring for homeowners. Ceramic is a cost-effective option that is very easy to install, repair and clean. This material is favored by many due to the large amount of texture and color options available. Ceramic gives you the ability to recreate any look that might not be within your budget.
Porcelain tile is another strong material that will last you a lifetime. This tile may be a more expensive option, but is well worth the investment due to its durability alone.
Stone tile is another costly, yet beautiful option. Marble, granite and slate floors will not only add elegance to your bathroom, but will also increase your home value. The only downside to this floor style is the upkeep- stone floors need to be polished every six months to maintain its appearance!
Hardwood floors are beautiful for any living space, but are not ideal for bathrooms. Some homeowners love hardwood in their bathrooms for their smooth feel and warmth. If you must have hardwood flooring, trust our professionals to ensure they are installed correctly. Hardwood must be precisely installed to eliminate any gaps or space that will emit moisture. We suggest that you place small rugs in the areas that are more susceptible to water damage such as at outside of the shower or under the sink. This will help your hardwood last much longer.
---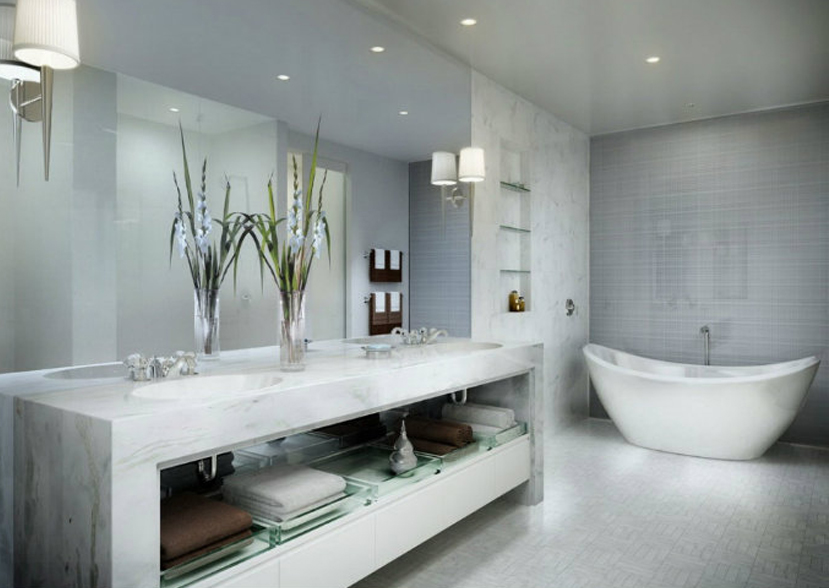 Showstopping Bathrooms
Floors and fixtures that make your home amazing!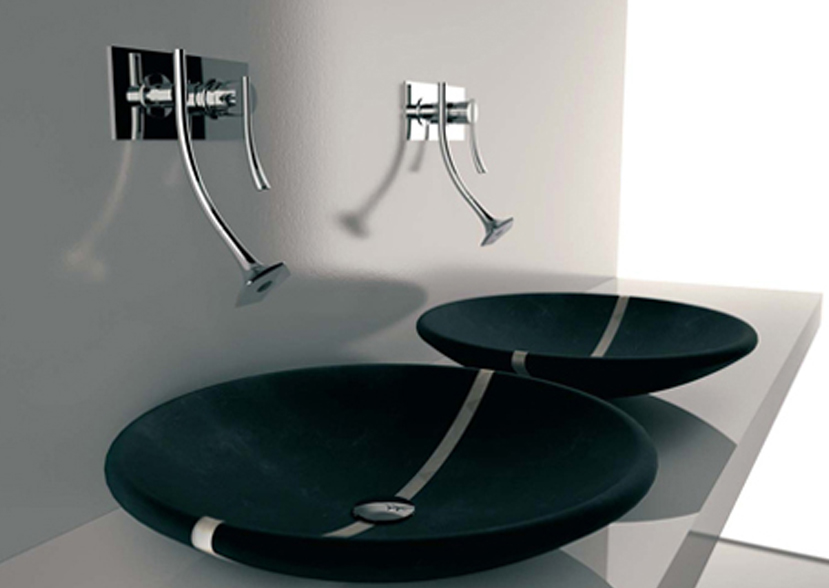 Fixtures & Tubs
From modern designs to classic elegance. Make your bathroom shine.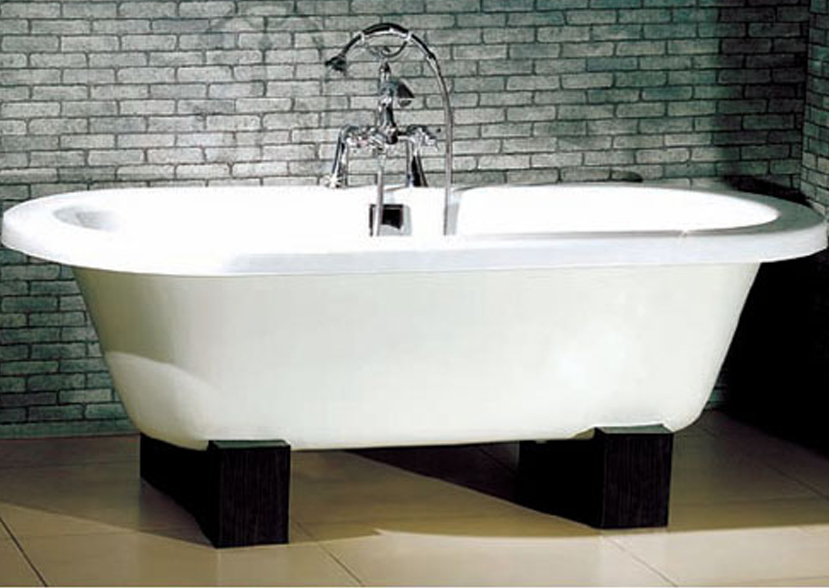 Style to Safety
Modern tubs and showers or walk in tubs for safety and convenience.
Quote Your Project!
---